A little about the BTW triking organization
We are a group of triking enthusiasts that belong to the greater organization called the BTW, short for "Brothers of the Third Wheel". The BTW is an international organization that was organized for the specific purpose of uniting trikers and is the major resource for triking information, as well as being a united voice when needed. The BTW is in it's 32nd year. Each individual chapter of the BTW has it's own calendar of events. A very good resource for information concerning these chapters as well as any of the other activities and resources of the BTW is published in a by-monthly publication called "Triker". This is a magazine that is professionally put together and does an excellent job of documenting about anything one would want to know about our organization and our trikes.

Trikers and their Trikes
The BTW roots began better than 30 years ago, when a bunch of guys began converting VW cars into trikes. Other trikes were later being built using others resources such as V8 engines etc. And from that time, interest in trikes has continually increased and now today many manufacturers has joined in producing quite a variety of trikes to include the growing popularity of trikes with two wheels in front and have taken the lead in trike sales. So today, where ever there is a triking event, one will see many different styles & types of trikes, from the ones that are built by individuals to include those that are bought from dealers. And, they are all, without question, a lot fun to ride. But also take notice that trikes are only a part of this excitement, the greater adventure is realized in our "family of trikers" that clearly defines the addition of our chosen family. And the personalities that enclose this group of enthusiasts are numerous. And enclosed within these personalities is found the "richness of our brotherhood" that draw us all together, as family, a family of trikers, experiencing that warm and most rewarding fellowship, each and every time we get together. Bottom line, were exciting and we're contagious!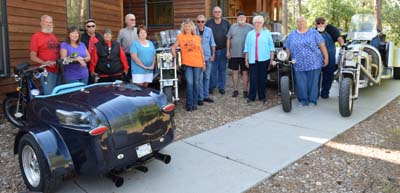 The Kansas BTW
The Kansas BTW puts on one major event each year. This event is put on by the Kansas chapters and other members that's spread across the state. This event has normally been held at Camp Alexander, which is located just east of Emporia, in September of each year. The purpose of this event is to unite all Kansas members and to also get acquainted with other BTW members from other states that take in this event. In return, many of the Kansas members reciprocate with other neighboring state & chapter events. Another reason is, the Kansas BTW has been a supporter of Camp Alexander for many years, organizing different activities, generating funds and other needed items for this well deserving organization


Kansas BTW Charities:
There are a lot of deserving charities, which riding groups such as ours support and most have a large pool from which they can draw support. Camp Alexander has a smaller pool of support. The Kansas BTW has been a continuing supporter, because of the camp's mission of enriching the lives of our youth, Kansas youth. Over the years, we've seen continual growth and positive improvements in the programs and the facility itself.
Camp Alexander: Most anyone that takes a close look at the camp will soon appreciate the value of its purpose and goals. Edward Jones (E.J.) Alexander, the enigmatic benefactor of thousands of Emporia children, died May 13, 1923, but his philanthropy continues today. He was born into slavery in 1854 and he came to Emporia, Kansas as a young man from North Carolina shortly after the Civil War ended. First in a hay business and later into producing vegetables and fruit on his 40 acres and selling them in Emporia, it is said he gave away more food to the children than he sold! Never having his own children he chose to leave all he had to the children of Lyon County and the State of Kansas. In the 1930's the "Camp" was born. And today, a great big "Thanks!" to Camp Alexander's staff for what they are accomplishing with the children and young adults that take advantage of their training and guidance.
Kansas Chapters:
Kansas currently has five chapters. (listed below) The Southeast Kansas (SEK) Chapter puts on an annual event in Coffeyville each year in June. The East Central Kansas (ECKS) Chapter puts on an annual picnic in July each year around the Ottawa vicinity and the Open Prairie Trikers (OPT) has a by-annual Trike-about in the Wichita vicinity and locally weekly rides when not attending other triking events. The Kaw Valley Chapter's activities are mostly in the Kansas City area and usually seen at most any triking event. The (TAC) Tornado Alley Chapter is based in Hutchinson and play an important role in the State trike-in in the fall. The first three chapters listed below have websites where you can find out more about that chapter and it's activities and events.
SEK-Southeast Ks. Chapter -

Chapter Director: Ray Scales Phone: Cell 620-238-1844
Home: 620-632-4606

ECKS-East Central Ks. Trikers

Chapter Director: John Privitt Phone: Cell 785-248-3867

OPT-Open Prairie Trikers -

Chapter Director: Larry Lee
Phone: Cell 316-882-3515

KAW Valley chapter

Chapter Director: Tom Wing
Phone: 913-236-7790

Tornado Alley chapter

Chapter Director: John Starks
Phone: 620-665-1176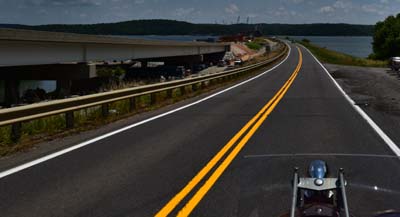 Central States Regional BTW Trike-in, 2017
This event will be held at the Northwest Arkansas District Fairgrounds, 1400 Fairground Rd., Harrison, Arkansas. Live music, Games, Guided Rides, Trike/Bike Show & parade, Poker Runs, Charity Auction, Door Prizes, 50/50 Daily, On Site Security, Camping on Site and in Area, Indoor & Outdoor Vendors, Discounted Room Rates at Local Hotels. Also Shady Oaks Campground is owned by a BTW member and is offering a 15% discount. All are Welcome. Check the "Events" page for both contact information and a link to facebook that is set up for this event.

Have you taken a close look at what's happening in Dodge!!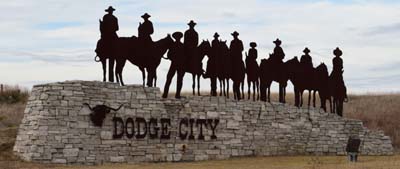 2017 National BTW Trike Rally
The 2017 National BTW Trike Rally will be held at Dodge City, KS. July 13-16th, 2017. These are the official dates of this Rally. However, BTW volunteers and staff members will be arriving July 9th, setting up camp and arranging rides and other activities for those arriving a few days early. Anticipating that some will be wanting to get an early start in enjoying the adventurous atmosphere that Kansas has to offer in Dodge City and vicinity. This Rally has been relocated to Dodge City for several reasons, beginning with, this part of Kansas has a lot to offer in historical value as well as good entertainment. And much of this history has been well preserved and documented. Another reason, in having this National BTW Trike Rally in Kansas is having it more in the center of the country, just makes good sense, making it more affordable and easier to attend for the majority of the BTW membership that's spread across this great county. And those attending will soon discover that Kansas has some of the best two lane roads in the country to travel, for all to enjoy the scenery and taking in the many points of interest, along the way, and doing this, all on trikes. Another huge plus is seeing the sun rise and set on the horizons of the open prairies of Kansas which is part of the richness of being in Kansas.
For more and most accurate updates on this event, be sure to check out the btw-trikers.org website as well as be sure to visit National's BTW page on facebook for the most up to date information.
Check the "Events" page for both contact information and a link to facebook that is set up for this event.
Boot Hill Casino & Resort

Boothill Main Street Attraction


Boothill Museum